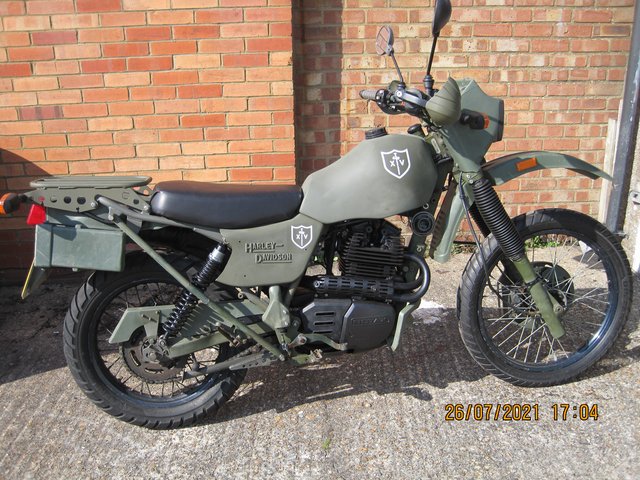 After correcting all the issues outlined in my previous post, plus a few more! I finally got it MOT'd last Friday.
I'll still need a permanent fix for the badly welded silencer which I've patched up with exhaust repair putty for now.
Fitted Yamaha indicators, Hagon rear shocks, new fork gaiters, Barkbusters etc.
I cut down the seat foam & recovered it with new vinyl to drop the seat height (plus 30mm on front forks through the yoke).
Lots of NATO green spray paint,although various parts are still about 30 different shades of green!
Obviously I removed the exhaust system to 'repair' the crap welding, and resprayed with 'hi-temp' paint; although I doubt if it will last long on the downpipes if my experience with this type of paint in the past is anything to go by!
Engine & gearbox masked off and resprayed in-situ.
Barkbusters were painted NATO green using a paint brush instead of spraying (don't look too closely!).
14th Army stencils (WW2 insignia as a nod to my dad's service in Burma at the end of the war) were custom made by Axholme; ÂŁ35.00 for four large & 4 small stencils. Never used these stencils before, but they come with full instructions and a spare stencil for practicing the correct way to fit & spray paint them.
The left over stencils were used on old ammo boxes that I'm going to fit as panniers (my next project!).