Continuing this year's theme - fifteenth century bridges in Cornwall - it is my great pleasure to present for your enlightenment and transport Panters Bridge over the River Bedalder between St Neot and Warleggan. Regular readers will remember that Warleggan is twinned with Narnia and that Panters Bridge is a checkpoint on the Lands End Trial.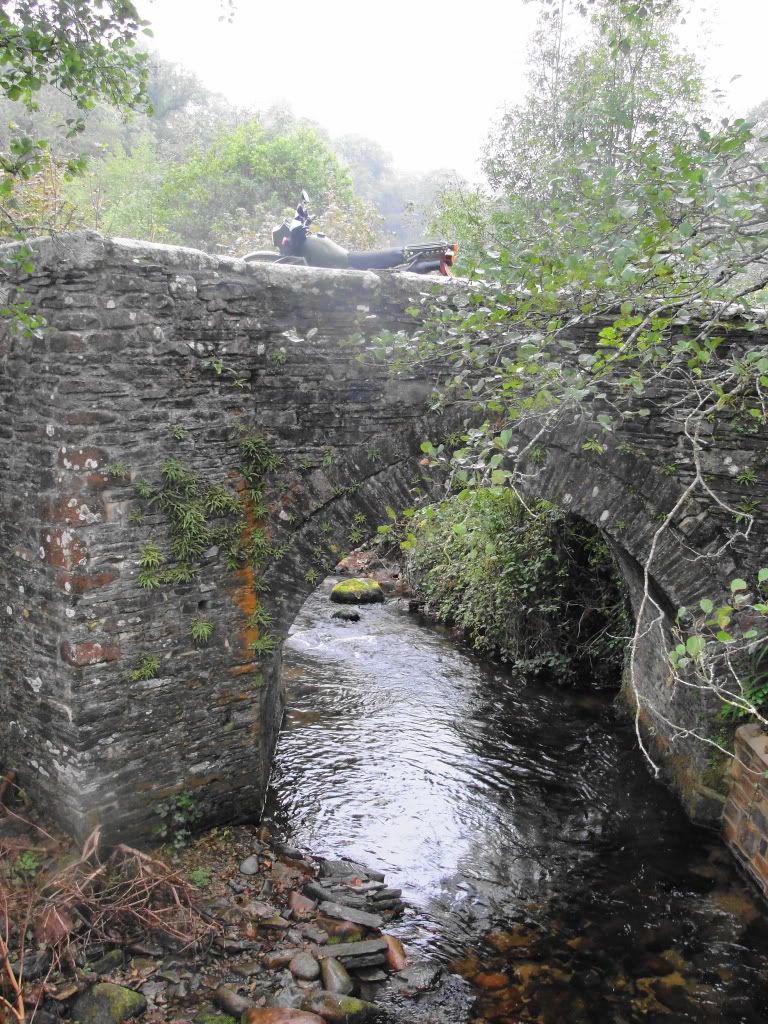 On this drizzly but very warm autumn morning Panters Bridge sports a twentieth century Military Transport 350 motorcycle by Harley Davidson with plastic handguards by Mole Valley Farmers.
— at Latitude/Longitude: 50.4831, -4.5964.