Hi Gary, what does the 405cc conversion yeald in terms of bhp and torque on a standard mt350 and is the head/ valve size the next most restrictive part, kind regards,Ian.
Mt 350 (the Expensive one)
---
Posts: 30
Joined: Sun Nov 04, 2018 8:41 am
Location: Coventry
Just the kind of post I like...
Stuart
MT640e 'Scruffy'
---
Hi Ian, a 405 kit with carb and silencer takes you from 18 rear wheel horse power to 37 rear wheel horse power.. we have got bigger valves for the 348 head but have not explored that route yet..
---
More than expected
still on the rack trying to stretch my legs, thinking of using shock springs from a Catapillar D8 as they're weaker than the standard ones.
ian.
Mt 350 (the Expensive one)
---
Business as usual here at Spotax HQ.
Yesterdays Tidy Friday had a different start thanks to the fly tippers down our lane.. Wish I'd have caught them in the act.
On a happier note the workshop is squeaky clean ready for finishing off next week an Aprilia 405 6 speed on the left. A 504mil in the centre and a 348 to 405 conversion on the right..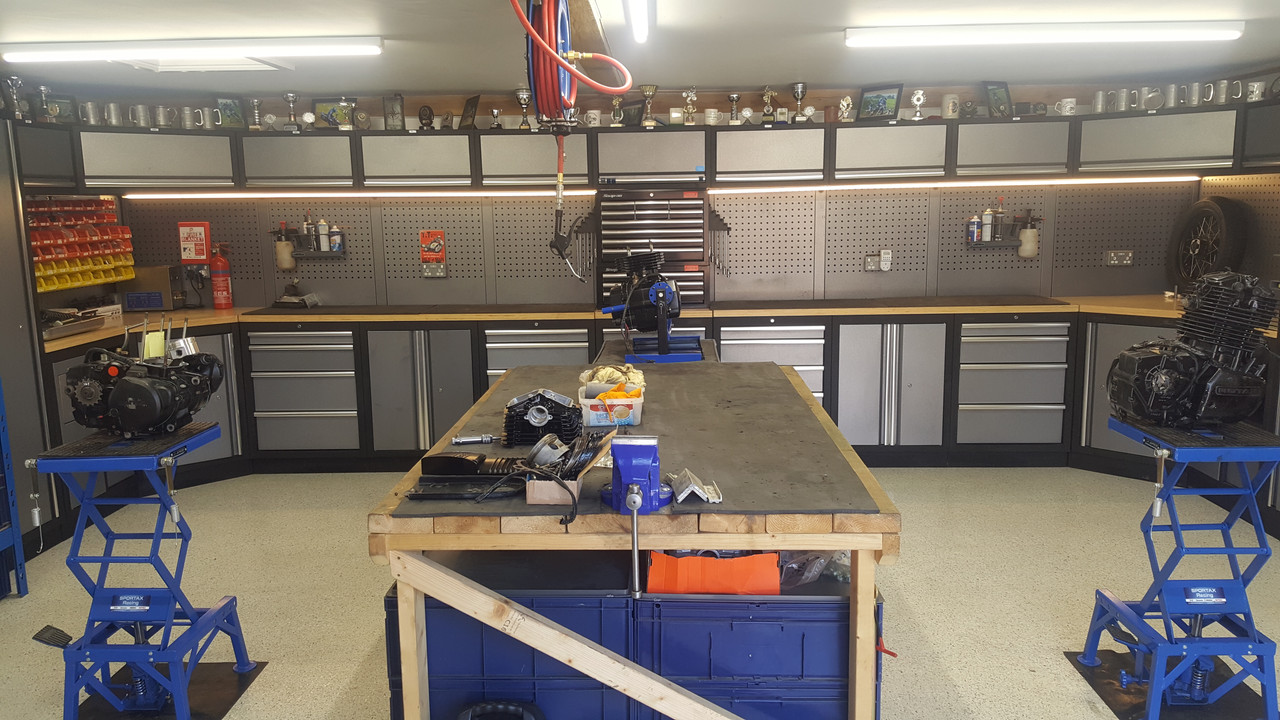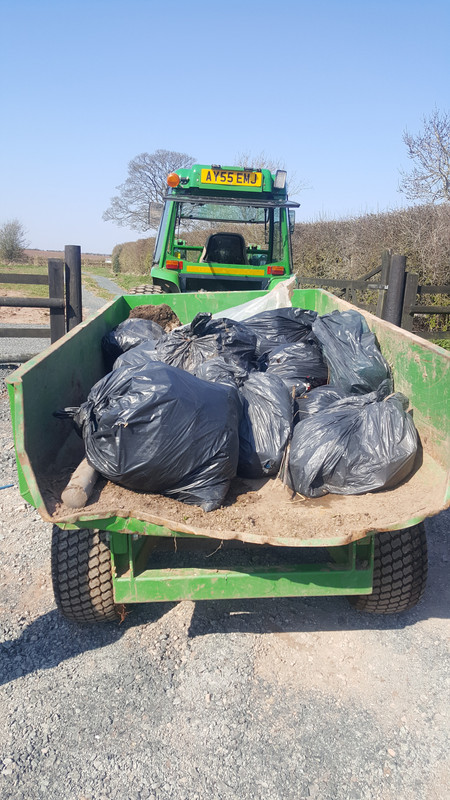 ---
Sadly fly tippers are everywhere, I often go for walks locally and pick litter, I take with me plastic sacks . I've found 200+ sacks fly tipped by now defunct 'charity' organisations who ask people for old clothes that they will forward to the needy. In fact , they sell the good stuff then dump the rest. Their accounts show that directors were paid, then staff, but sales only just covers costs. Directors in two companies were man and wife, drawing ÂŁ80,000 per annum. Arrrgghhh
Your workshop meanwhile looks spotless as ever. Great that you are keeping these old engines going and enhancing them.
Are you planning any biofuel conversions ? Somehow an MT running on methane just wouldn't smell right
---
Today was all about finishing the 504mil engine and firing it up on the test bed..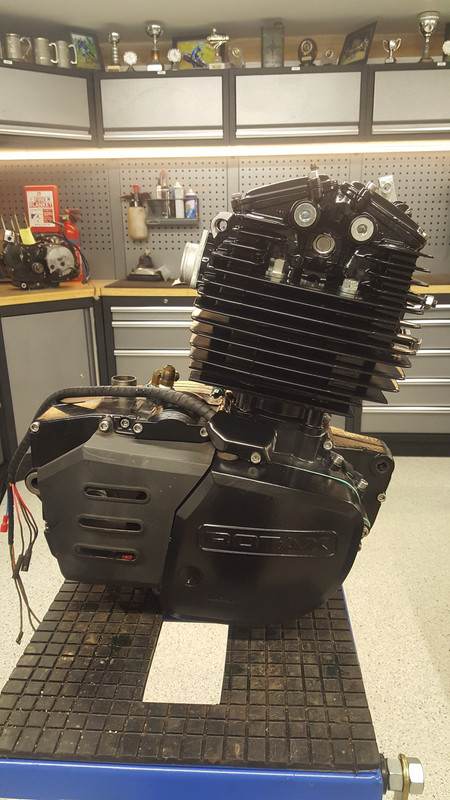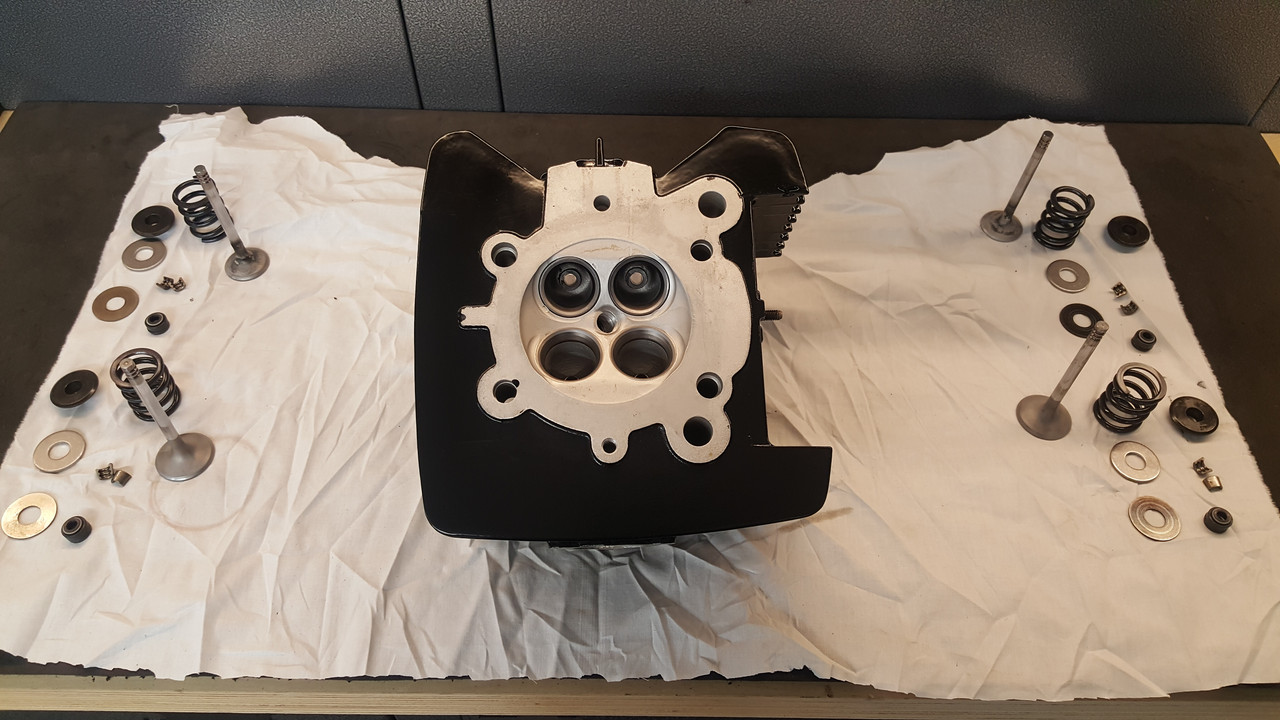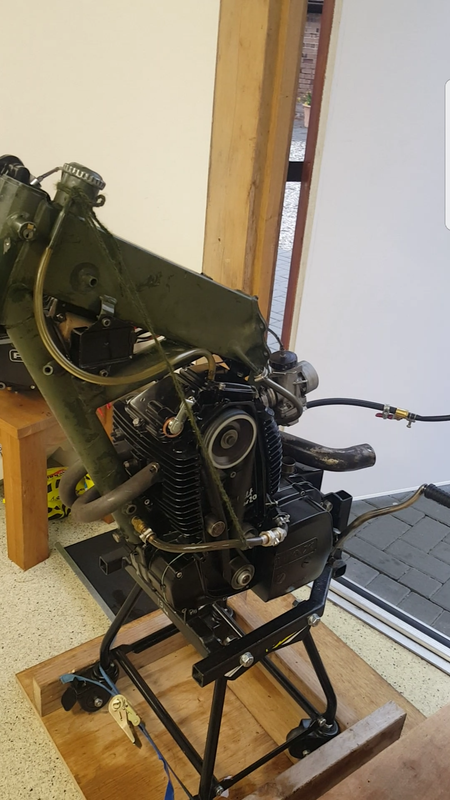 ---
Posts: 357
Joined: Sun Jun 21, 2015 2:32 pm
Location: Plymouth
The engine test bed with wheels looks fantastic
Also Chocked into position
If my brain was to get any smarter it would become self aware and take over my body

MT350 GL36AA
---
That's a heavily disguised drip tray.
He'll be painting it black soon, you wait.
"Human beings, who are almost unique in having the ability to learn from the experience of others, are also remarkable for their apparent disinclination to do so." (Adams, 2009).
---
Today has been mainly about a 6 speed 405cc Aprilia engine. All ready to be fired up on the test bed tomorrow..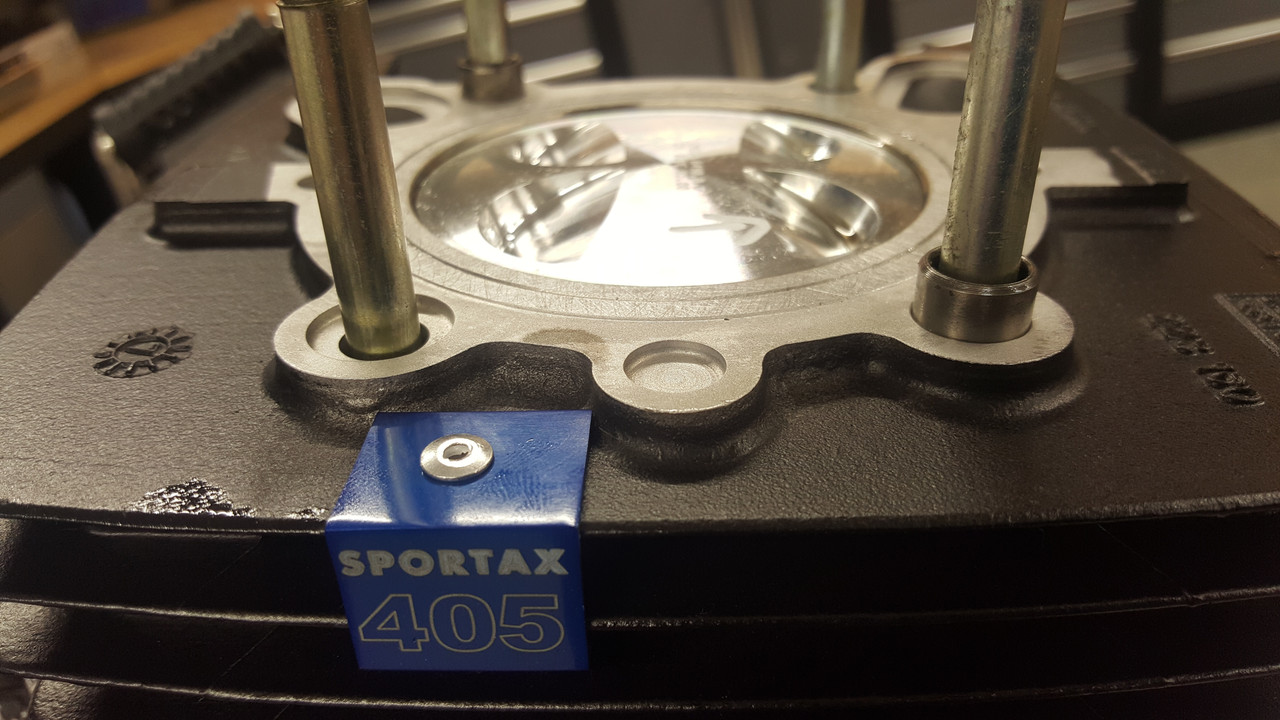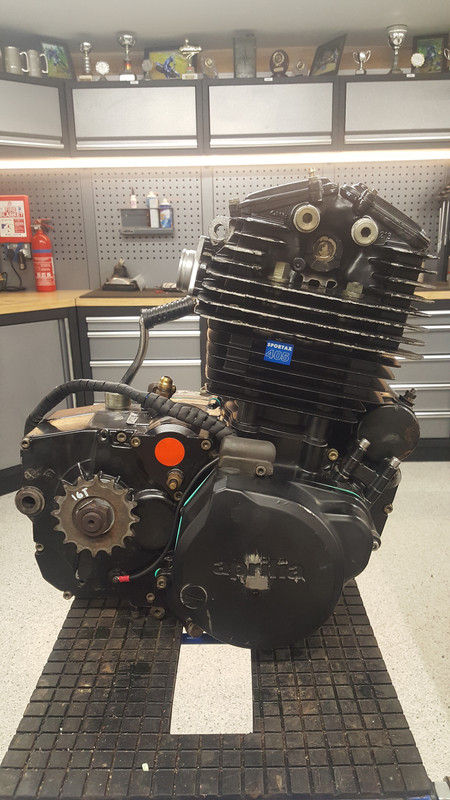 ---
Who is online
Users browsing this forum: No registered users and 1 guest