Posts: 86
Joined: Wed Sep 09, 2015 5:25 pm
Location: uk
Hi Mate, I'm after some MT500 panniers if your still selling yours?

Pete
---
Posts: 630
Joined: Thu Nov 19, 2015 8:33 pm
Location: cheshire
Hi All
Anybody got a set of these or similar for sale at all,thanks
Andi
Its all fun and games till someone loses their keys

MT350
---
rick.wam
Hi Ady;
appreciate your original message was posted some years ago, but are you still offering the jerry can rack for an MT350? If so I'd be interested in buying one with the fittings for my MT350.
Thanks
Rich
---
Hi Rich.
I'm hoping to do a batch in the next couple of months but I gather you are wanting the rack but with the donut fittings to go on the front of a MT350.
All I have left at the moment are some brackets that will slide on the donuts but have plates on the back to attach to whatever you want to carry - box/rucksack carrier etc.
I will post a pic of these as they're useful too.
I'll do a post when I collect the steel and get started.
Ady
MT 604 (Piggles- baby hog with wiings) bits of allsorts, CCM, WP, Brembo, hagon
---
Do let know when you are making some for the mt350 please mt pocket
---
Posts: 528
Joined: Thu Apr 14, 2011 12:22 pm
Location: Kelso, Scottish Borders
Location: Kelso, Scotland
I'm eternally kicking myself for selling my mt500 original issue racks and sacks
These look brilliant! Wishlist!
Ps Hello everybody sorry for being inactive for so long
MT500 "Le Shuttle" In memory of Jim Burns
Jawa CZ 125
Need help uploading photos onto the forum?
click here
---
Posts: 630
Joined: Thu Nov 19, 2015 8:33 pm
Location: cheshire
Theres a pair being sold seperatly on the usual auction site
Oh and heres an idea you might consider incorporating if new ones are being made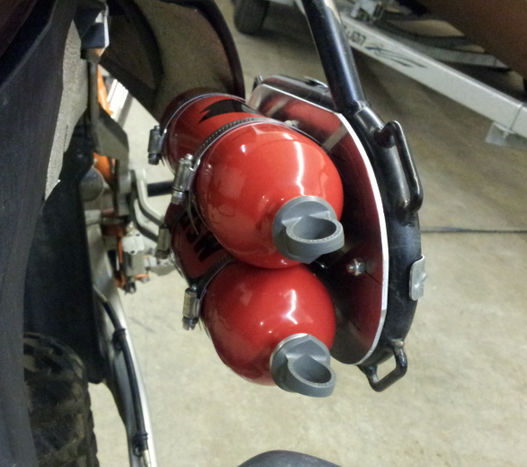 Its all fun and games till someone loses their keys

MT350
---
MT Pocket wrote:Hi Rich.
I'm hoping to do a batch in the next couple of months but I gather you are wanting the rack but with the donut fittings to go on the front of a MT350.
All I have left at the moment are some brackets that will slide on the donuts but have plates on the back to attach to whatever you want to carry - box/rucksack carrier etc.
I will post a pic of these as they're useful too.
I'll do a post when I collect the steel and get started.
Ady
Hi Ady, did you make some more racks for the 350's? As I'd be interested in a set if you have.
Have you thought about making some that fit on the back of a 350 like they both on the 500?
Deepening on wether I could hide the cost from my wife, I'd consider a set of front and back.
Simon
Are three bikes enough? No man cannot have to many toys, it just how he try's to justify them to his wife
---
Hi Simon et al,
production is imminent but have been busy with the rebuild of my twinshocker - Pigletstein, now black/silver with full 604 power
I'll post again when I collect the metal for more racks.
MT 604 (Piggles- baby hog with wiings) bits of allsorts, CCM, WP, Brembo, hagon
---
OK that would be great.
Good luck with the rebuild.
Simon
Are three bikes enough? No man cannot have to many toys, it just how he try's to justify them to his wife
---
Who is online
Users browsing this forum: No registered users and 1 guest