Posts: 36
Joined: Sun Jul 12, 2015 11:15 am
Location: Papua New Guinea
Works alright for me from a plain old laptop.
--1985 Armstrong MT500, was 05 KE 27
Currently I'm back in Surrey and am getting my Armstrong back on the road after 3 years of being parked up. I'm also hoping to make some improvements to brakes, suspension and maybe electrics.
---
Me too.
Dave.
1994 MT350
1960 AJS model 20
---
I'm having the same issues as some others with trying to log in from my iPhone.

I enter my username and password and I'm presented with a page saying that Safari cannot find the server...
..VFR 400..
..MT 350..
..Enfield Explorer..
---
Posts: 2477
Joined: Mon Jun 28, 2010 8:02 pm
Location: north wales
Location: llanfairfechan
found it ,if i click on to were Russ has put the link its ok,thanks Russ
---
OK guys, so the main probs are
finding the site - thats easy to sort out
Acess by mobile devices
Yetis password
Yeti - you can reset you password in this site top right under the back wheel if the MT - drop down box and User Control Panel. Somewhere in there, if you cant find it then just ask.
HD MT500e 'Bunk'
HD MT604e MTourer project

You don't need a parachute to skydive. You only need a parachute to skydive twice.
---
Can't find it bunker ,bloody site is racist its against us living in wales
---
Blocked from accessing the site by my works computer, will try from home - sometime!

David.
Remember,
The ride is the reason, the destination is the excuss!
---
Zip tie
Same for me
---
Posts: 630
Joined: Thu Nov 19, 2015 8:33 pm
Location: cheshire
yeti341 wrote:Can't find it bunker ,bloody site is racist its against us living in wales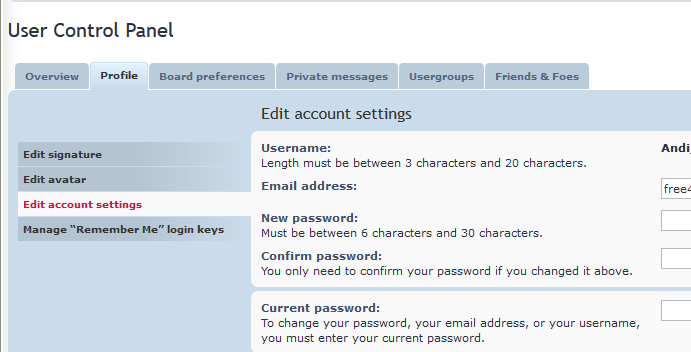 Its all fun and games till someone loses their keys

MT350
---
Thanks andi but to change password I need to know my old one if I read your post right ,can't bloody remember it
---
Who is online
Users browsing this forum: No registered users and 2 guests