In January 2020, my friend Dan decided to part with his pink repro SAS CanAm. Having saved up a bit of wonga since purchasing the MT350 from "Yeti" and the E-500 engine from Kevin nr Exeter. I took the decision to purchase this CanAm as I quite fancied another since selling my first one and owing to a bit of a liking for the Rotax brand.
This particular CanAm had originally been owned by another friend - Neil "Bishbash" around 2015, who also owned and sold me my first CanAm. However, this CanAm wasn't road registered and missing a loom. But what made it more desirable was the fact that it had the Belgium aluminium wheels - 21" front, as a pose to 18" steels. As I had owned a CanAm previous and become a bit more familiar with bike restoration and stipping electric 500 engines out of MZ's I decided I'd give it a punt.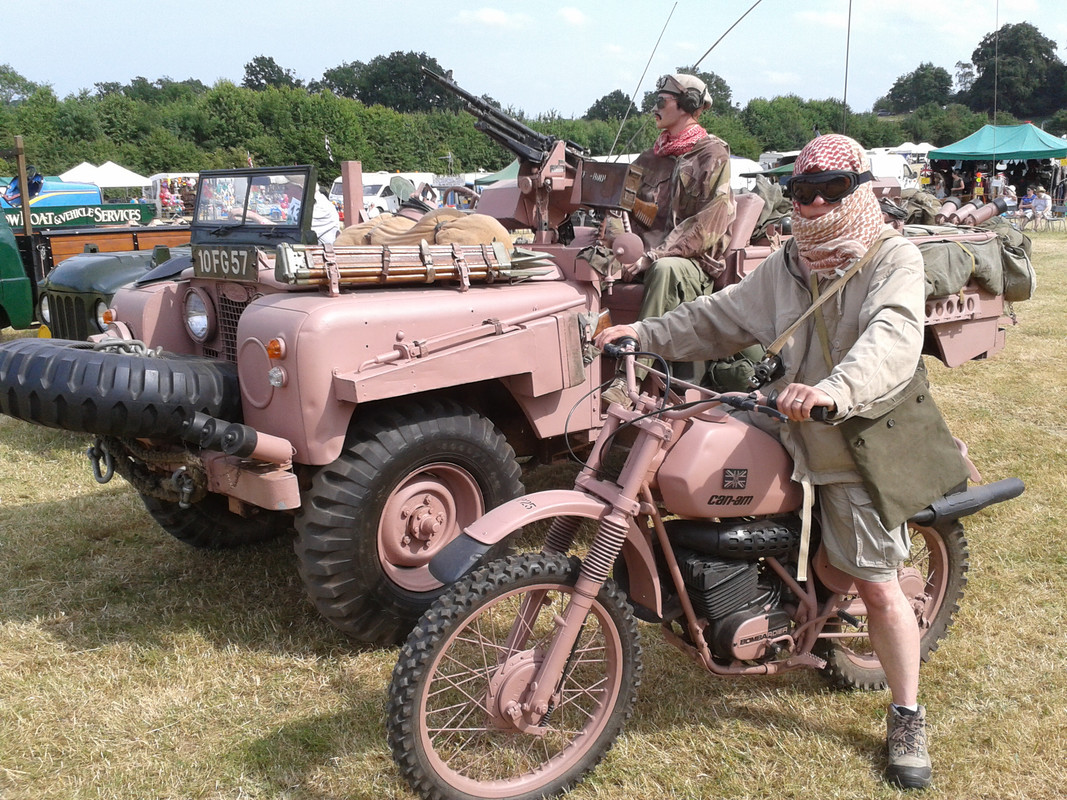 The bike had previously been used by Neil for military vehicle shows and off-roading. Featuring off-road tyres, no lighting or electrics and painted pink to resemble the CanAm of that seen in an SAS photo in Oman. Where a CanAm is lent against an iconic S2 Pink Panther Land Rover. As the bike wasn't road registered, the key points for me were to fit road legal on/off-road tyres, install lighting and electrics and repaint the bike green as the bike was originally RA BAOR (Germany) sourced from its B card, plus pink wasn't really to my taste when parking up in Morrisons.
But I wanted to retain the bikes off-road ability with the intention to green-lane. What with the bike being fitted with the previously mentioned aluminium wheels and 21" front. So to make the bike MOT ready, I ordered a set of Pirelli 50/50 tyres and a loom from Paul Wilkinson.
A bit more to the story... Before buying, I knew the bike wasn't running right, symptoms being that it was revving high when idle. Which was suggested as being old petrol. Although I had theories that it could be an air leak. On inspection, I found there to be a crack in the exhaust and weeping from the head. So I sent the exhaust off to be welded and I took the head off to inspect. The head just had residue around the mating face, so a flat blade screwdriver cleaned it off and I re-torqued. The exhaust, however, was damaged during welding (by a friend) so a new exhaust had to be purchased.
Moving on, I purchased new carb parts from Paul, cleaned and rebuilt the carb with help from Chris Brooks and sent the wheels off to have new tyres fitted.
A little while later, I'd resprayed the frame, tank, panels etc and started to bolt everything back together. I had also sent the clocks away to Speedy Cables for new lens. But unfortunately, they were unable to source parts and that came to no avail. I didn't get the carbs right the first time around with the pin height, but after some tuition from Chris Brooks and a biker at work, I got the float height sorted out, so the engine wasn't flooding. I then filled the engine with new Fuchs oil and got it to fire up.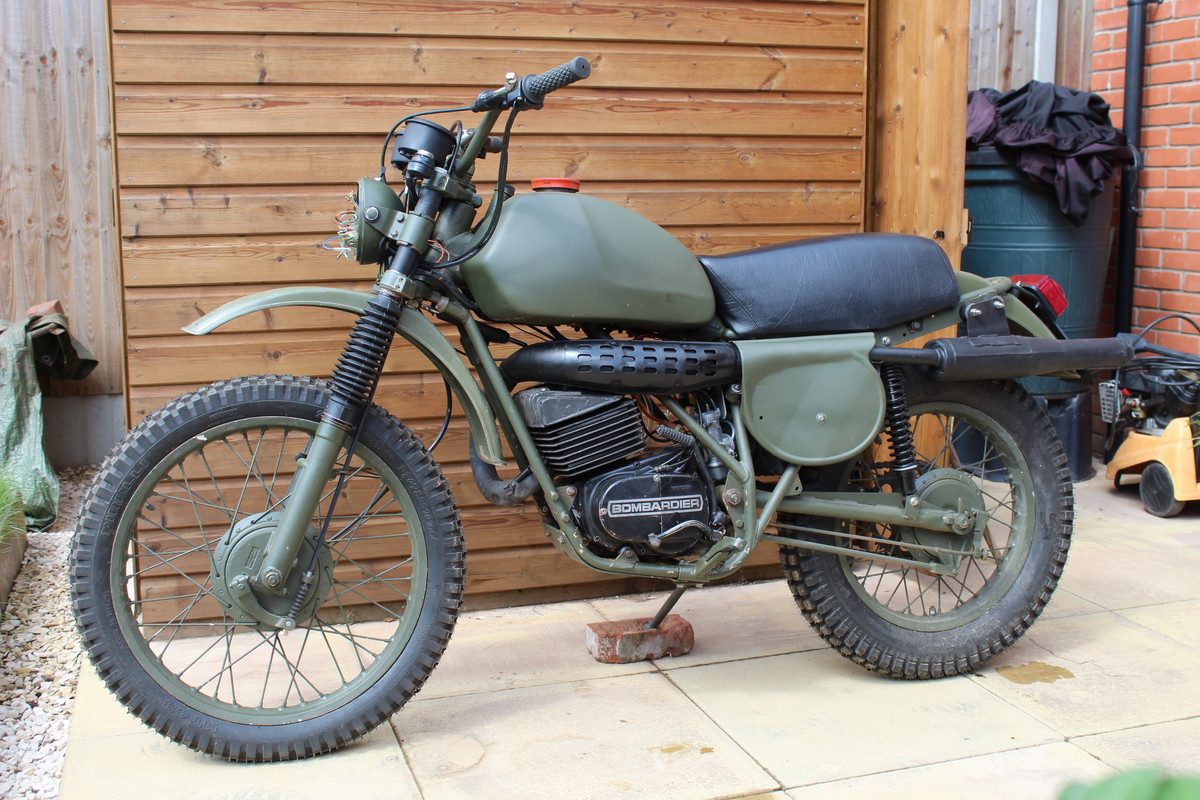 However, after a couple of days, an oil leak appeared on the patio, stemming through the gear lever shaft. So I tried a new O ring but that failed. So, in the end, had no choice but to send the engine away to Richard Nixon of CanAm Clinic for a rebuild.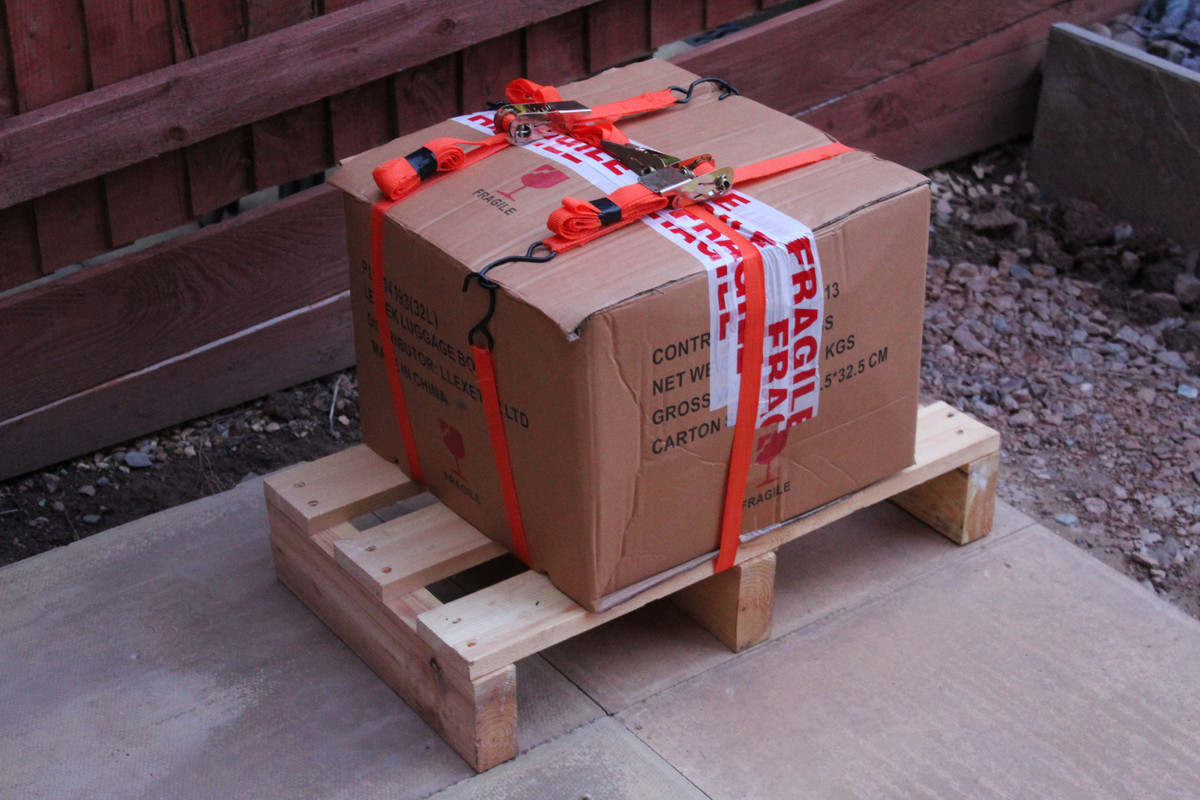 As it transpired, the small end bearing needed replacing as well. So that got done too and all for a good price. A month later, the engine returned, now oil leak-free, air-leak free and with a clean carb, the bike was running mechanically like a charm. The last job now was to get the loom wired up and the bike MOT'd so that it could be registed.
TBC...