Good luck with your jigsaw puzzle, we'll be watching with interest
---
Posts: 1143
Joined: Sun Jun 21, 2015 5:32 pm
Location: sheffield
good luck,

keep the faith,

dave.
born to be waserk
thank god for atheism.
sometimes your front legs need to be stiff and the fur on your arse vertical.
---
Good luck shout if you need any help
---
---
Our lack of updates since 'the weekend' hasn't been due to no work done thankfully. Just a delayed update on my part
We actually got a lot more done than expected, considering there was a courier delay on the stainless bolts. BUT a big shout out to Geroge at gvbiker for getting two packs made up for us super quick and out for the weekend!!! Exceeded my expectations with the coverage of bolts.
We started by making a solid engine mount as it was all going to be put together around it, which seemed safer on the paint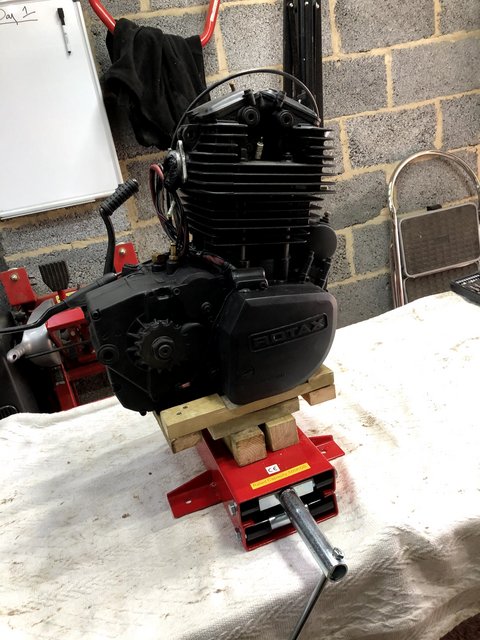 Instant progress; isn't it lots more fun building a bike out of fresh clean parts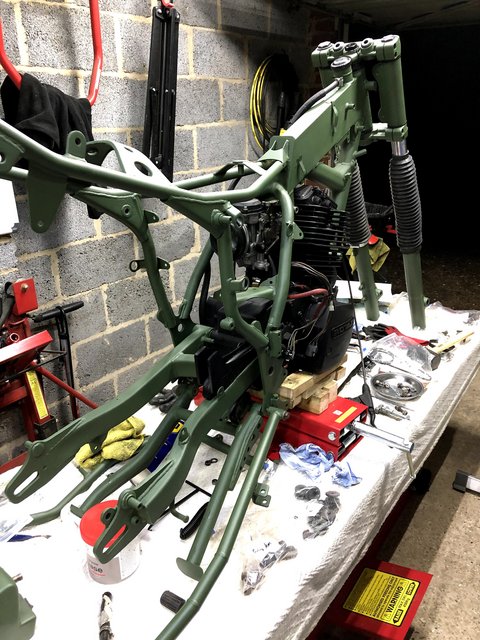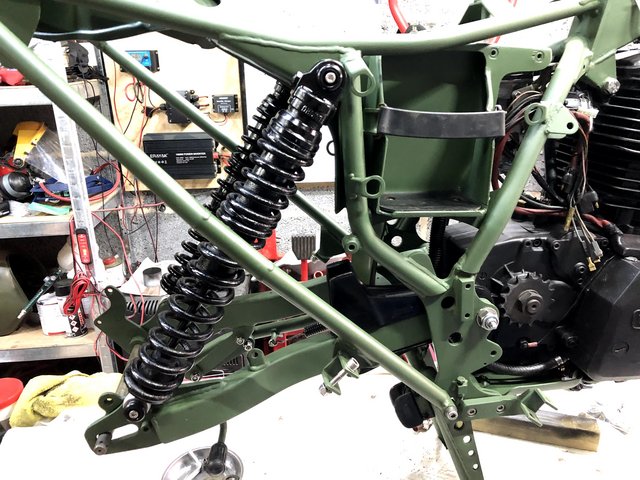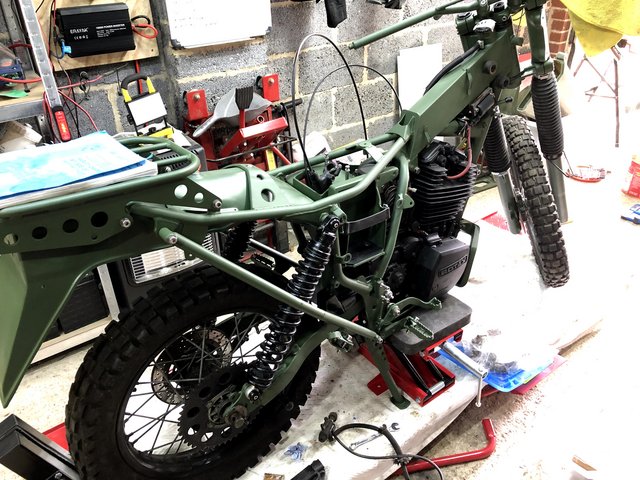 Looking good in the day light if I do say so myself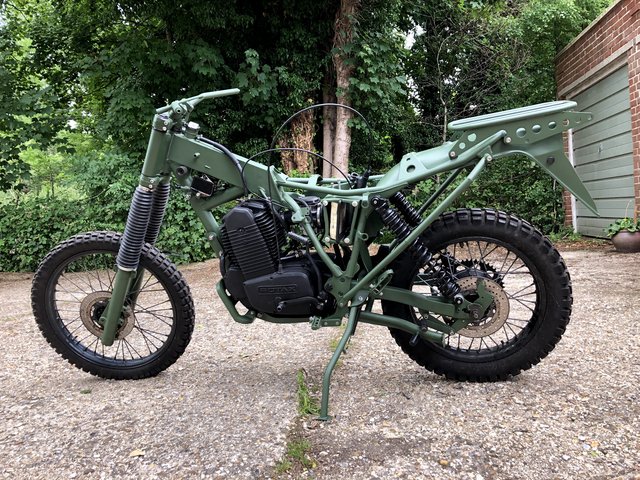 I'm currently learning how to build wheels so I can make a good set out of the rims/hubs/spokes I have collected. Hopefully bike 1 won't be far off completing now.
Cheers,
Paul
---
Who is online
Users browsing this forum: No registered users and 1 guest