Amongst other jobs, I got round to fitting the exhaust today. Thanks to MadStu for selling us the link pipe, it fits like a glove and works great with the ccm silencer. Shame the cable ties won't last long, I need to dig out a bracket from the shed..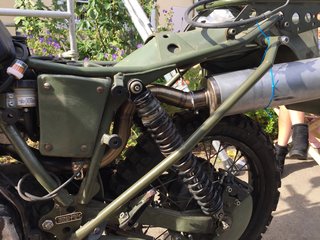 And why is it that ex stores parts never seem to fit...?
No way in hell would that 90 degree fitting ever work with an original master cylinder. Fortunately, I've got a stock of other angles.