Apart from that they slotted straight in.
'ÄúHuman beings, who are almost unique in having the ability to learn from the experience of others, are also remarkable for their apparent disinclination to do so.'ÄĚ (Adams, 2009).
---
Posts: 41
Joined: Sun Jul 12, 2015 11:15 am
Location: Papua New Guinea
--1985 Armstrong MT500, was 05 KE 27, currently hibernating in Surrey while I am back at work in Papua New Guinea.
--Fond hopes/dreams for my MT's future: electric start, Minterised 555 engine, disc front brake, better rear suspension
---
Posts: 43
Joined: Tue Aug 27, 2019 3:54 pm
Location: lincolnshire
i know its a old thread but hell, i like this
#kustomspeedoutlet
Classic and vintage racing
---
It's back in the workshop for its final fix!!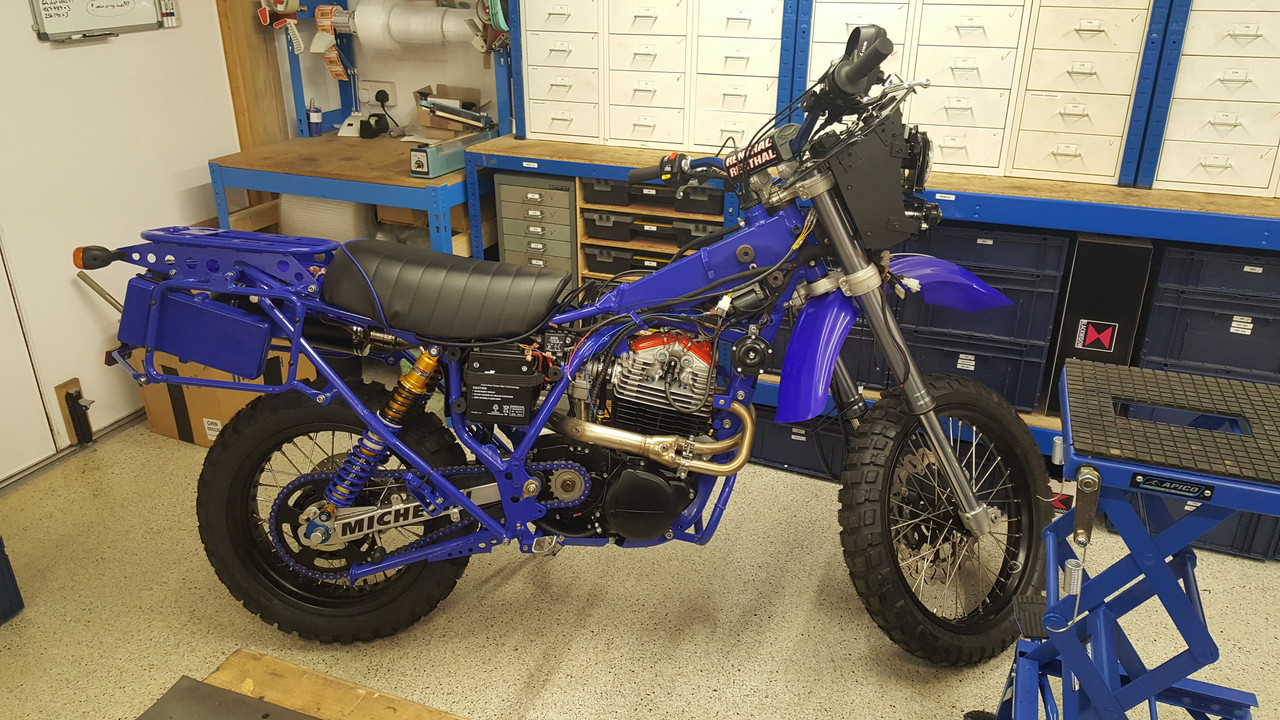 ---
Fabulous!
---
Final fix ?
Nah, you'll have another brainwave and make it even better. So fixed for now at least
---
---
Who is online
Users browsing this forum: No registered users and 2 guests