I've done a few hundred miles on the snow and ice since the weekend and to be honest it's been no fun at all, but the Avon Distanzia's I've got on the bike have kept me upright with only a few scares. Biggest problems (besides the cold) have been cars coming down hills backwards and sideways towards me and boy racers who insist on being within six inches of my rear wheel because I'm doing 45mph rather than the 50mph that is the speed limit on the Cat and Fiddle road.
I'll be honest though, today going into Manchester I decided that Manchester was a silly place and went back home while I still could...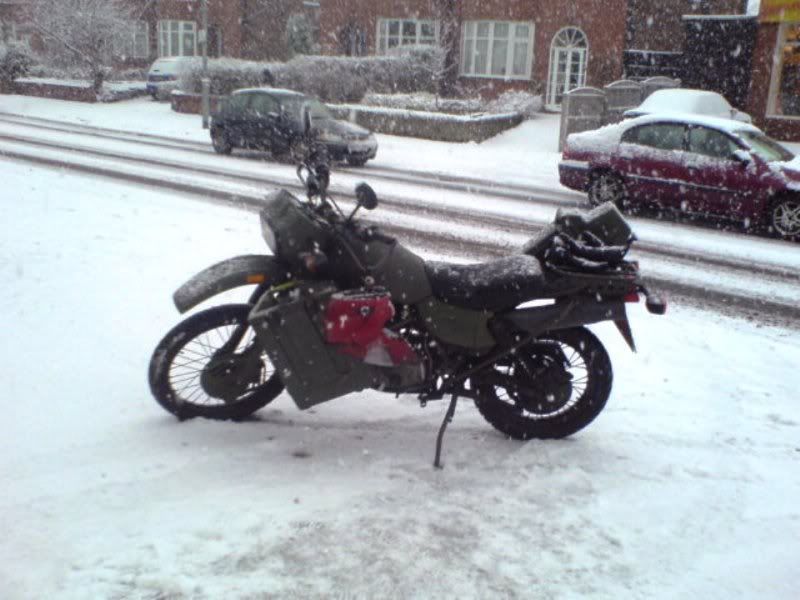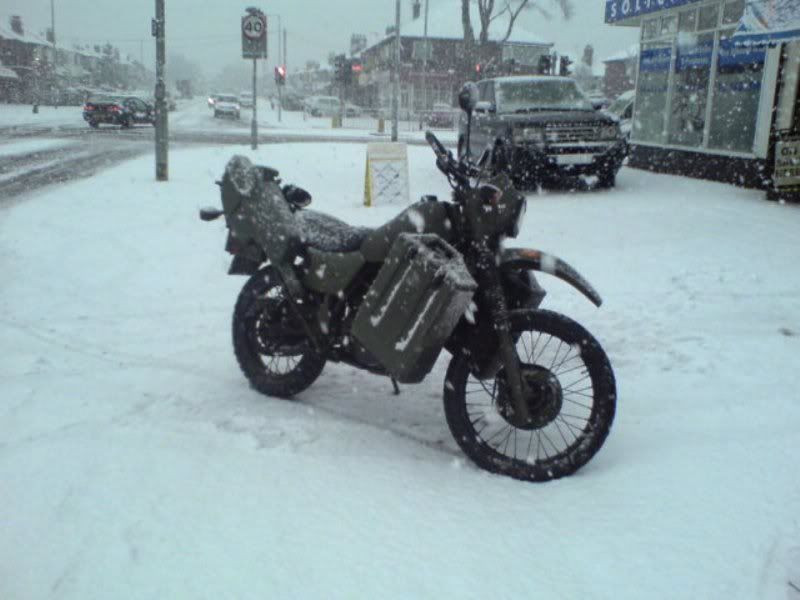 That's the A34 at Burnage at midday today...
Phil